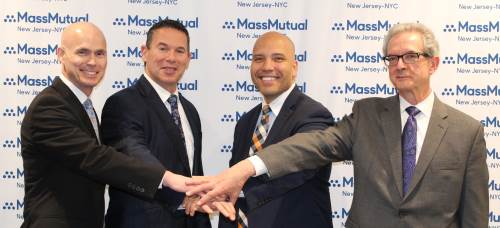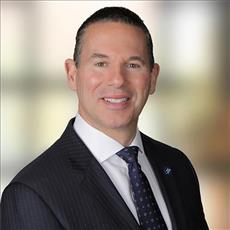 Michael Vesuvio
Founder & CEO
CFS, CLTC
Biography
After graduating from Kean University with a Bachelor's degree in Management, Michael Vesuvio entered the financial industry in 1985. At age 23, he began a career with AXA Equitable and was recognized in the top 2% of all sales representatives, and was quickly promoted to a sales manager by the end of his second year in the business. In 1995, Michael was inducted into AXA's "Hall of Fame" at the age of 34. He was consistently ranked in the top 3 out of over 600 district managers, all the while producing a high level of personal production.
In 1998, MassMutual approached Michael to open an agency in Central New Jersey and to become the General Agent, he rose to the challenge founding Emerald Financial (now MassMutual New Jersey – NYC), and began building the firm from scratch. Michael is most proud of the great people that MassMutual New Jersey - NYC has hired, and retained, some for as long as 25 years.
Recently, the agency has seen tremendous growth, even in an uncertain economy, currently employing over 30 staff and specialist associates and is on pace to have 100 financial professionals affiliated with the MassMutual New Jersey – NYC team. The agency has expanded throughout New Jersey with the home office located in Warren and satellite offices in Somerset, Monmouth, Bergen and Passaic counties, as well as an office in the Financial District of Manhattan and Flushing NY. MassMutual New Jersey - NYC has been named one of the Best Places to Work in New Jersey consecutively from 2011-2016.
MassMutual New Jersey - NYC has received the prestigious MassMutual Chairman's Bowl Award, which is awarded for outstanding performance, multiple times: in 2000, Gold; in 2005, Bronze; in 2008, Silver; in 2011, Gold; in 2012, Silver; in 2014, Gold; in 2015, Silver; in 2016 Gold and in 2017 Gold.
Michael has served on the United Way board's finance committee and is active in several other professional organizations throughout New Jersey. Since 1986, Michael has been a Life Member of the Million Dollar Round Table.
His recognitions include being a Hall of Fame AXA producer, AXA's District Leadership award as a top recognized Sales Manager and a five-time MassMutual Bowl winning General Agent. Most currently he was honored as a GAMA International Diamond Award Winner.
Michael believes that he is living proof of the American dream; if you work hard, you can achieve anything you desire. He is committed to helping the associates who join MassMutual New Jersey - NYC accomplish this very same dream.
Michael is a native of New Jersey where he currently resides with his wife and two children.
Focus Areas
Insurance Strategies
Investment Strategies (Reg. Reps Only)
Languages
Rich Donado
President
CLU®, ChFC®, RICP®
Biography
Rich Donado was appointed Asst. General Agent of MassMutual New Jersey-NYC on Jan 1st, 2019. As a financial services industry veteran of almost 20 years, Rich has a successful track record of both management and personal production. In his most recent roles Rich has recruited and led a group of highly productive managers and advisors. Rich's focus continues to be his passion for bringing new advisors into our industry and helping experienced advisors reach new heights. Current responsibilities include oversight of the Financial Planning Department, Compliance, Sales Systems, Investment Department, Development of Firm Managers, Staff & Growth of New and Experienced Advisors.
Rich began his career on Wall St. while interning as a Sophomore in college and within 5 years had achieved President's Level production at his firm. After entering management Rich quickly rose to be one of the Top Sales Managers nationally. Over the next 7 years Rich recruited and led teams that would have him ranked in the Top 5 Nationally while receiving both company and industry awards. Rich was named General Agent of MassMutual Nebraska in July 2015 and led that organization for 2 years before returning back home to New Jersey and joining MassMutual New Jersey-NYC.
During his 20 years Rich has received the following awards.
During his tenure with Prudential, Rich's accomplishments have included:
The GAMA Silver Award (5 Times) 2008 - 2018
The GAMA Bronze Award (Twice) 2008 - 2018
The GAMA International Management Platinum Award 2016
1 Chairman's Signature Services (Top 5 Teams) 2009 - 2015
3 President's Citations (Top 5 Team-Based on Production) 2010 - 2015
2 President's Signature Services (Top 15 Teams) 2009 - 2015
1 Leader's Signature Service (Top 25 Teams) 2008
3 Life Concierge Awards (Top 20 Producing Life Teams) 2010 - 2014
He and his wife Evelyn reside in Long Valley, NJ with their two boys RJ and Mike.
Focus Areas
Languages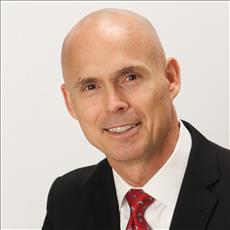 Jeffrey Durr
Senior Vice President
CFS
Biography
Since 1988, Jeff has developed a system and process that has given him the unique ability to coach and guide agents on how to build a comprehensive financial planning practice both in the corporate and personal marketplace by using the proper marketing and branding techniques. During his career with Massachusetts Mutual Life Insurance Company, Jeff has earned the National Management Council award and the Management Summit award numerous times from 1998 to 2017 and was runner up as National Sales Manager of the Year multiple times. Jeff was born in Caldwell, NJ and presently resides in New Brunswick, NJ. Additionally, he holds a BA Degree in Psychology from the University of Maine where he was a member of the school's football team. Jeff has three children, Sophia, Olivia, and Jeffrey Jr.
Focus Areas
Insurance Strategies
Investment Strategies (Reg. Reps Only)
Business Owners
Retirement Income Planning
College Funding Strategies
Group Benefits
Business Succession Planning
Estate Planning
Financial Education
Languages
William C. Kahlke
Chief Operating Officer
ChFC®, CLU®
Biography
Bill studied Political Science at Rutgers University. He has been in the Financial services industry since 1980 serving in a variety of roles. He has been the Chief Operating Officer for over 10 years.
When he is not at work, Bill enjoys being an on-air DJ for WDVR-FM, a community radio station in Hunterdon County. Bill was raised in Flemington and has 3 grown children.
Languages
Agency officers are not officers of MassMutual.